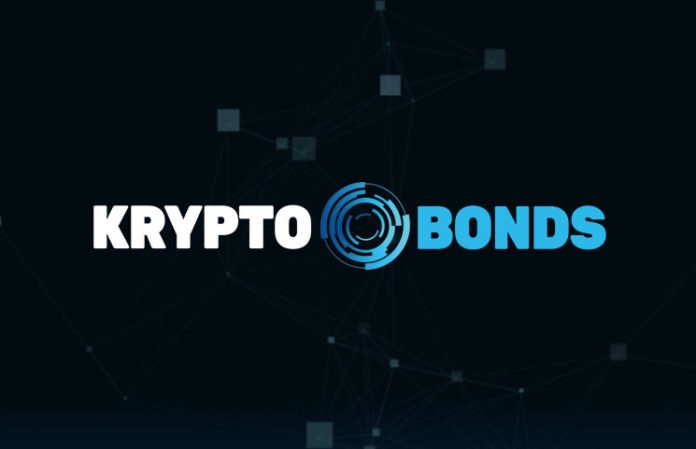 Financial Bonds are an age old way of making long term investments that allow users to yield gradual yet safe returns. While there are many fiat currency based bond schemes available today, it is still tough to find a similar equivalent in the world of cryptocurrencies.
KryptoBonds aims to change all this, and has been devised to facilitate the "broad use of Bonds in the Crypto Market". This is done primarily by allowing KBS holders to slowly diversify their portfolios, and thus create a new way of investing money.
More Details About KryptoBonds KBS
KryptoBonds as mentioned earlier, is an investment scheme that differentiates itself from conventional bond options due to its use of the blockchain. It is also interesting to note that, unlike other crypto initiatives, customers are not required to buy any tickets or raffles to participate in the draws.
In order to win any of the monthly prizes being offered by the company, customers have to purchase native KBS tokens via their website. In terms of the reward structure, the prizes range between $15,000 and $240,000, all of whom are paid in the form of cryptocurrencies.
Why Choose KryptoBonds
(i) Easy to Use:
When choosing any crypto service, it is of utmost importance that the product be easy to understand as well as make use of. KryptoBonds ticks both of these boxes, and allows for investments to be made in an easy, and hassle free manner.
(ii) Automatic Dividends:
According to the company's official website, for each KBS token that we buy, we automatically start to receive dividends. Not only that, each individual token also has a 'unique identifier', that allows for it to possess an equal chance of winning in the monthly prize draw. Simply put, the more KBS we have, the more likely we are to win.
(iii) Unique Yield Pathways:
Customers are given three unique ways of receiving their returns.These include:
Token revaluations
Dividends
Monthly draws.
KryptoBonds KBS ICO Details
According to the company's official whitepaper, the KryptoBonds KBS ICO has been capped at 90.000.000 KBS. The distribution of these coins will be done in separate phases, the details for which have been provided below:
(i) Pre ICO:
This phase starts on the 8th of January, and will allow users to reap various price benefits.
(ii) ICO:
This phase will begin after the Pre ICO (18th January) and will go on for a period of 3 months. It will use the following token price structure:
Weeks 1 & 2 – 20% Bonus Coins (Price: $0.60)
Weeks 3 & 4 – 13% Bonus Coins (Price: $0.65)
Weeks 5 & 6 – 7% Bonus Coins (Price: $0.70)
Week 7- End – 0% Bonus Coins (Price: $0.75)
After the conclusion of the KryptoBonds KBS ICO, all of the tokens that remain unsold will be burned.
Lastly, the distribution of collected revenue will be done as follows:
10% of all funds have been reserved to cover for operational costs
10% of raised revenue has been set aside to be used for further marketing, as well as raising social media awareness of this platform.
10% of raised revenue will be used to cover for legal and financial costs.
35% of collected funds have been saved for paying the core team that is behind this project.
Lastly, 35% of all funds will be used for providing Incentives/Prizes as well as conducting post ICO platform development